Cash value voucher
Accepted value range:
from € 20.--
Delivery method
Presentee
Preview with inscription text
Add another voucher
Continue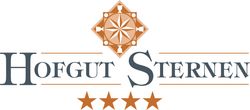 Best Western Hotel Hofgut Sternen
Höllsteig 76
79874 Breitnau
Germany
Do you have any questions?
+49 (0)7652 / 9010
+49 (0)7652 / 1031
Your data is safe!
PCI DSS
In compliance with the standards according to the Payment Card Industry Security Standard for companies that save, process or transmit credit card data.
Encrypted transactions
In an encrypted transaction, the data is transmitted securely from your computer to us and protected from third-party access.
Voucher 1
Cash value voucher
€ 20.--
Delivery method
per E-Mail
To me
Total price:
€ 20.--
VAT included